The Saxon longitudinal study has been documenting the experience of the German reunification from the perspective of a certain group of East Germans since 1987. The 33st survey wave took place in 2022. Today, 76% consider themselves as the winners of the reunification. In addition, the perception of having more in common than separating East and West Germans from another increases year to year.
It is the only study that documents in this way the experiencing of the German Reunification among young people and adults in the GDR or in the new federal states. Around 400 respondents take part in the study annually, which ensures the informative value of the results.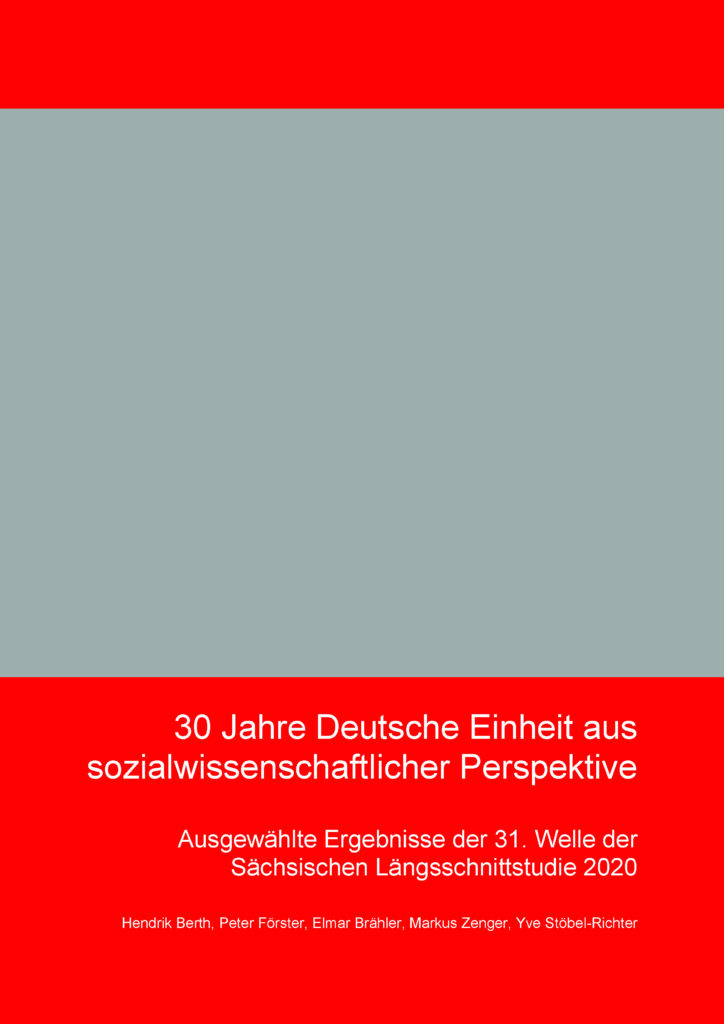 A new book about the study (in German): : H. Berth et al. "30 Jahre Ostdeutsche Transformation. Ergebnisse und Perspektiven der Sächsischen Längsschnittstudie"
Since 1987 the Saxon Longitudinal Study has accompanied an identical group of East Germans on their way from GDR to the citizens of the federal republic. This book represents their attitudes and opinions on the German reunification as well as the developing process of their identities. Contributions by renowned guest authors complement the research results and place them in an overarching frame of the East German transformation. (From the publisher's catalogue, read more)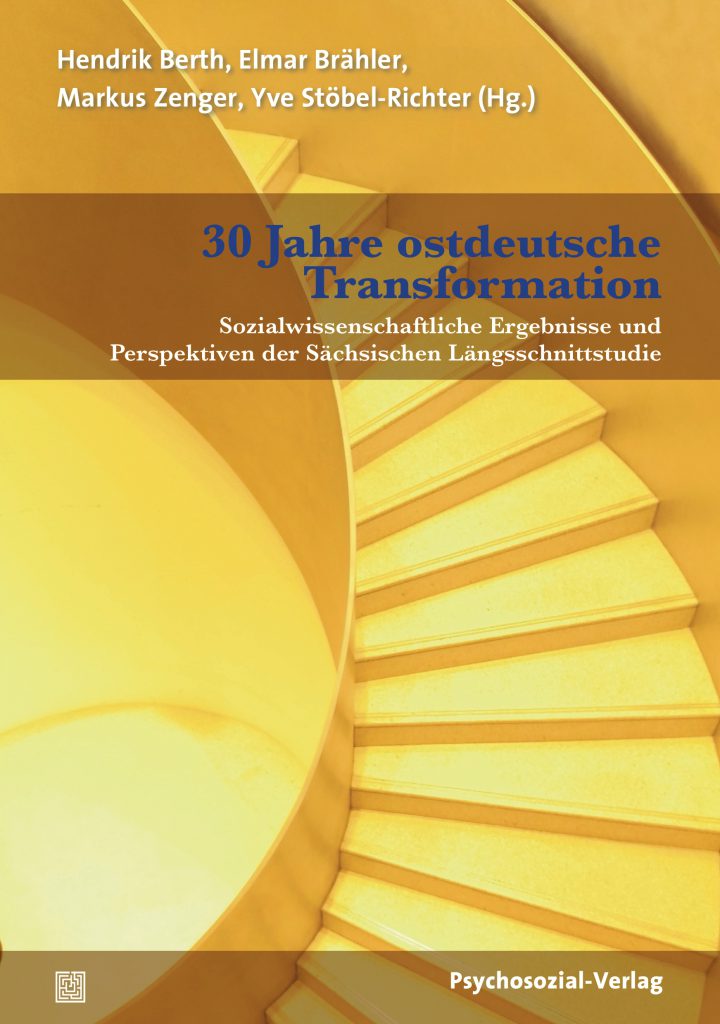 The Saxon Longitudinal Study in keywords:
Started in 1987 by the Central Institute for Youth Research (das Zentralinstitut für Jugendforschung) in GDR in Leipzig
N= 1407 14-year-old pupils, 8th grade of Polytechnische Oberschule, 41 schools in the GDR districts of Leipzig and Karl-Marx-Stadt (Read more: Participants)
Surveys 1988 (9th grade, 1220 participants) and in spring 1989 (10th grade, 1281 participants) (Read more: History)
Contents including: identification with the political system of the GDR, interest in politics, school issues (Read more: Questions)
Planned to be completed in the spring 1989, N= 587 willing to cooperate further in case of continuation (written agreement)
1989/1990 the German Reunification
The study continued in 1990 with wave 4
Since then, the content has included: basic political attitudes, collective identities, far-right attitudes, life goals, subjective well-being and health, unemployment, family formation, desire to have children, migration (Read more: Results)
Since 2002 several standardized and validated sociological and psychological questionnaires
Several publications and qualification papers (Read more: Publications)
Annual postal or online survey
Last wave 33 (2022) with N=318 participants
Data available at GESIS (http://bit.ly/sls-gesis)
Information on the Saxon Longitudinal Study (in German) can also be found in some movies and on Wikipedia.